My thesis film 'My Big Bad Wolf' is kicking up as I work towards completing post-production: editing and color grading. While we didn't focus on behind-the-scenes photos, the few shots we captured are really great. Filmed along the water in Ponkapoag, MA - despite our lead actress' fear of fish - the natural light lends itself to some beautiful images.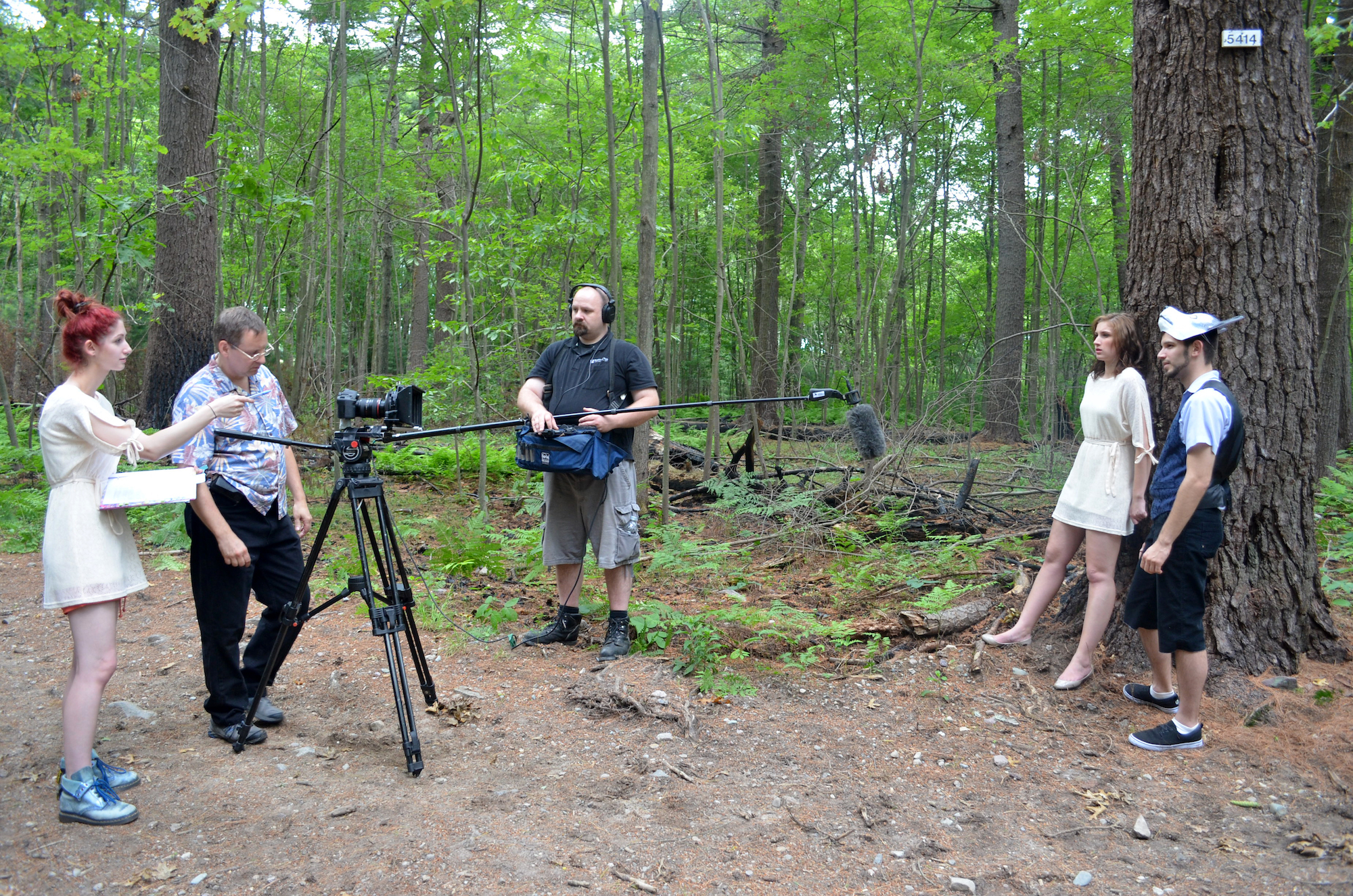 When filming the scene featuring the 'masked beings,' as well as several woodsy scenes, we added a nice pro-mist filter over the lens to give the visuals a dreamy haze sort of feel, blurring the edges of all white materials.
We had some fun at the end of filming, and things felt lighter - even when Chelsea was bogged-down by the rain and lake water. We had a good fish scare, but all ended well, haha. That stab belt, crafted by our temporary audio tech Seth Wereska, came in handy for multiple shots!
We also filmed at night, and had my fire spinner friend Jeremy help us out with some of the additional footage we needed for 'FX' in post. I'm sure I'll process those to share soon, too...
- Geena