Yes, I've officially re-branded and created an all-new website to go with it!
I spent the last few months - yes, months - creating new branding, including a new name, color scheme, resume and business cards, new mailing list and, last but not least - a logo!
Check out my new bio, services and portfolio pages so I can brag-not-brag to you ;)
You can also find my new resume/CV, complete with an awesome 'sample work' page, and everything you ever wanted to know about my endless quest for knowledge.
The name 'The Girl Mirage' came to me one evening as I pondered French things on Pinterest, capsule wardrobe videos, and discovered the lifestyle blog of Natalie Off Duty. Hour-long story cut short, I came up with the name - realized that, while it represents my work, it also shares my initials - registered ten iterations of thegirlmirage.com domain name, and dove right in...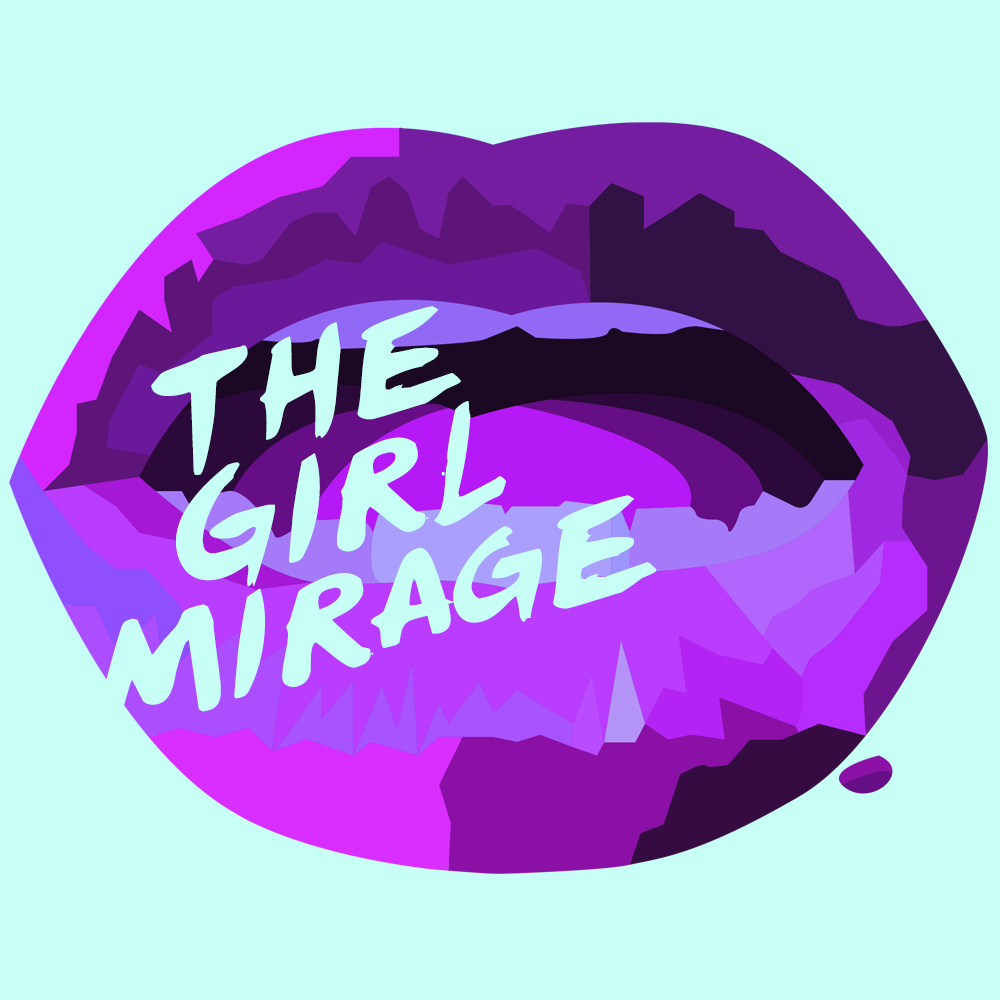 One failed WordPress site, in-depth Squarespace research, and three pages of custom CSS later, the site was complete! I already had a running list of new content I wanted to add to my site, but didn't want to add new content to an outdated site, an outdated presentation style. Now you can see my new work presented in a way that truly highlights the art. And, of course, I'm sure I'll continue tweaking ;)
The logo came just last week, as it seems the most obvious things don't strike you until the last minute. In fact, I just came up with the lips logo design as I worked with an idea for a custom 404 error page design, haha. My lips are not only a prominent feature of my face - which graces a portion of my new work, such as above 'The Girl Mirage' series - but, of course, represents language and communication - perfect for my work, my life - my brand.
Ugh, I love marketing.
I was pretty quiet about the whole thing - mysterious, some might say - and shared a surreal glitch video as a preview for the new site, plus a few photos on my new Instagram profile.
I have so many ideas in store, and loads of work I've never shared, all ready to burst into life! Just wait for a new magazine series, poetry art book, writing, spoken word pieces - and potentially electronic remixes - and just...more art.
I'm ready to breathe it. Inhale with me.
You can (should) join my mailing list to get updates on art and the new online shop, coming soon! Preview my first email blast through Mailchimp and prepare to be dazzled! You can also follow me on my *rebranded* social media sites, including Facebook, Instagram, Twitter, and Behance.