I met the producers of Mouri Pour Viv at a 315Alive public art meeting, and was so excited to go to the group's Open Mic Day Party the next weekend! My friends and I went to Inner Harbor and performed! I read some of my poetry and my friend Lyle Michael followed with his poetry. My friend and fabulous photographer Sajida Ayyup, and new friend Charles, performed together on ukulele and sang with just the most amazing voice.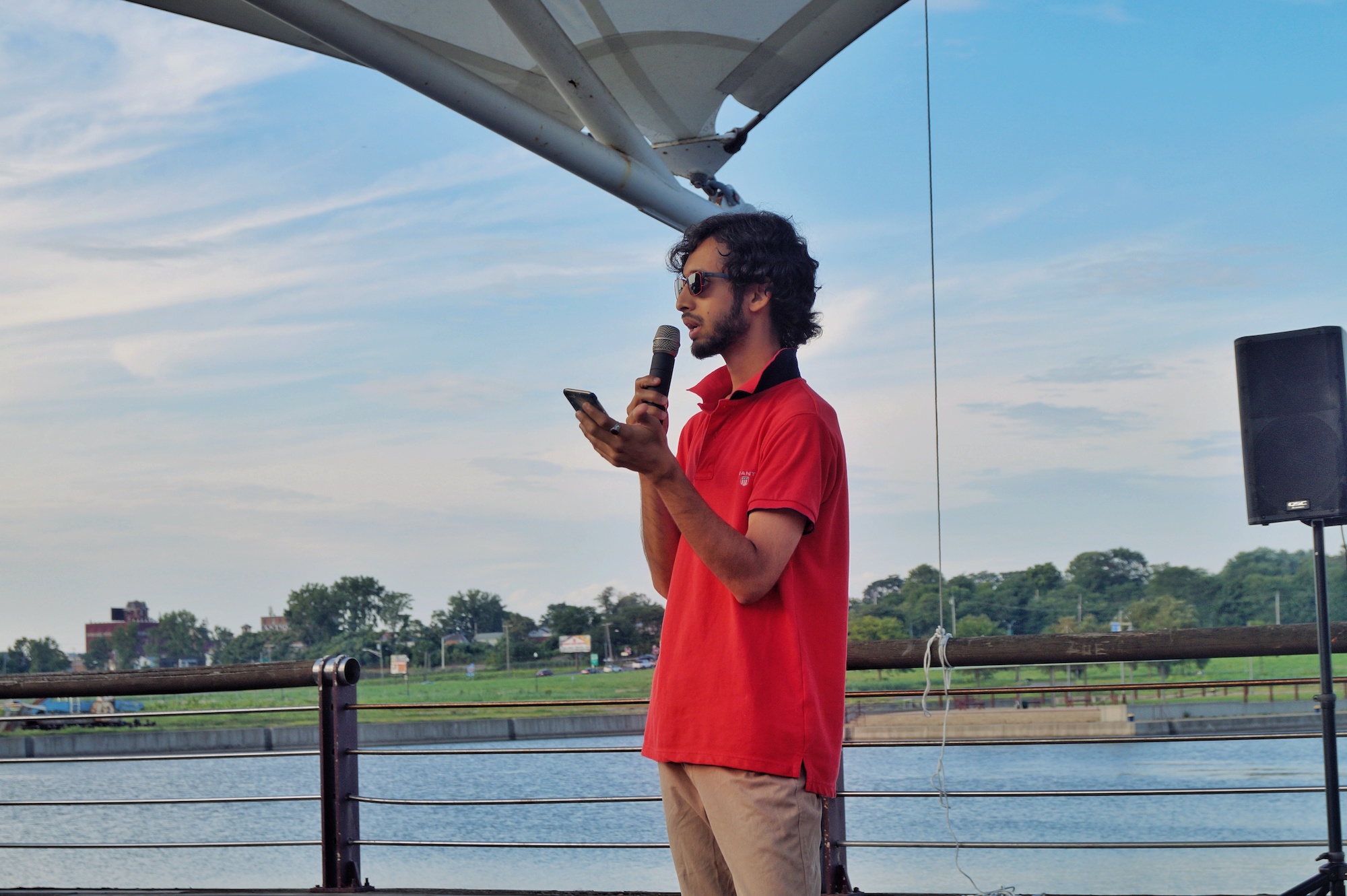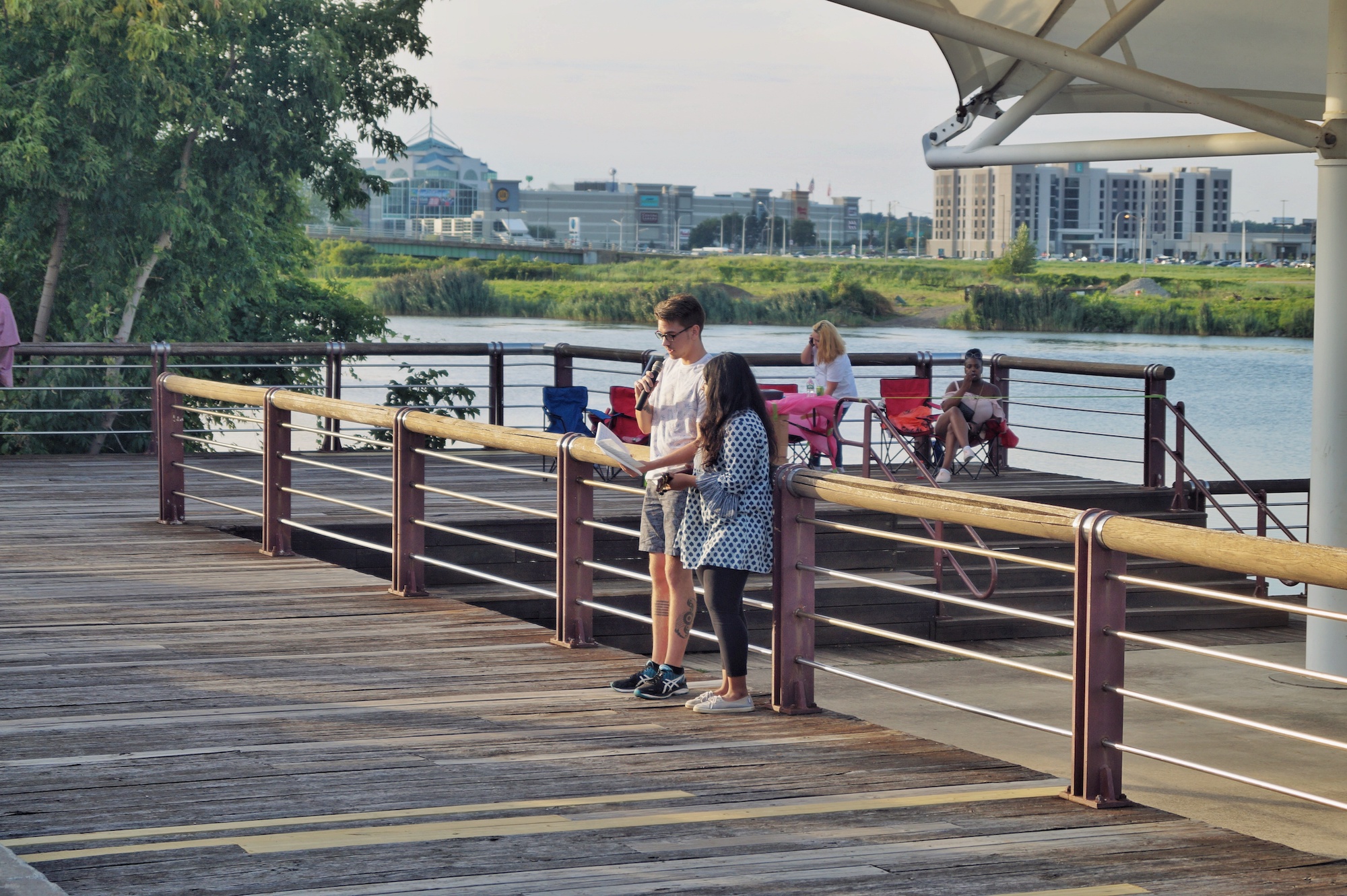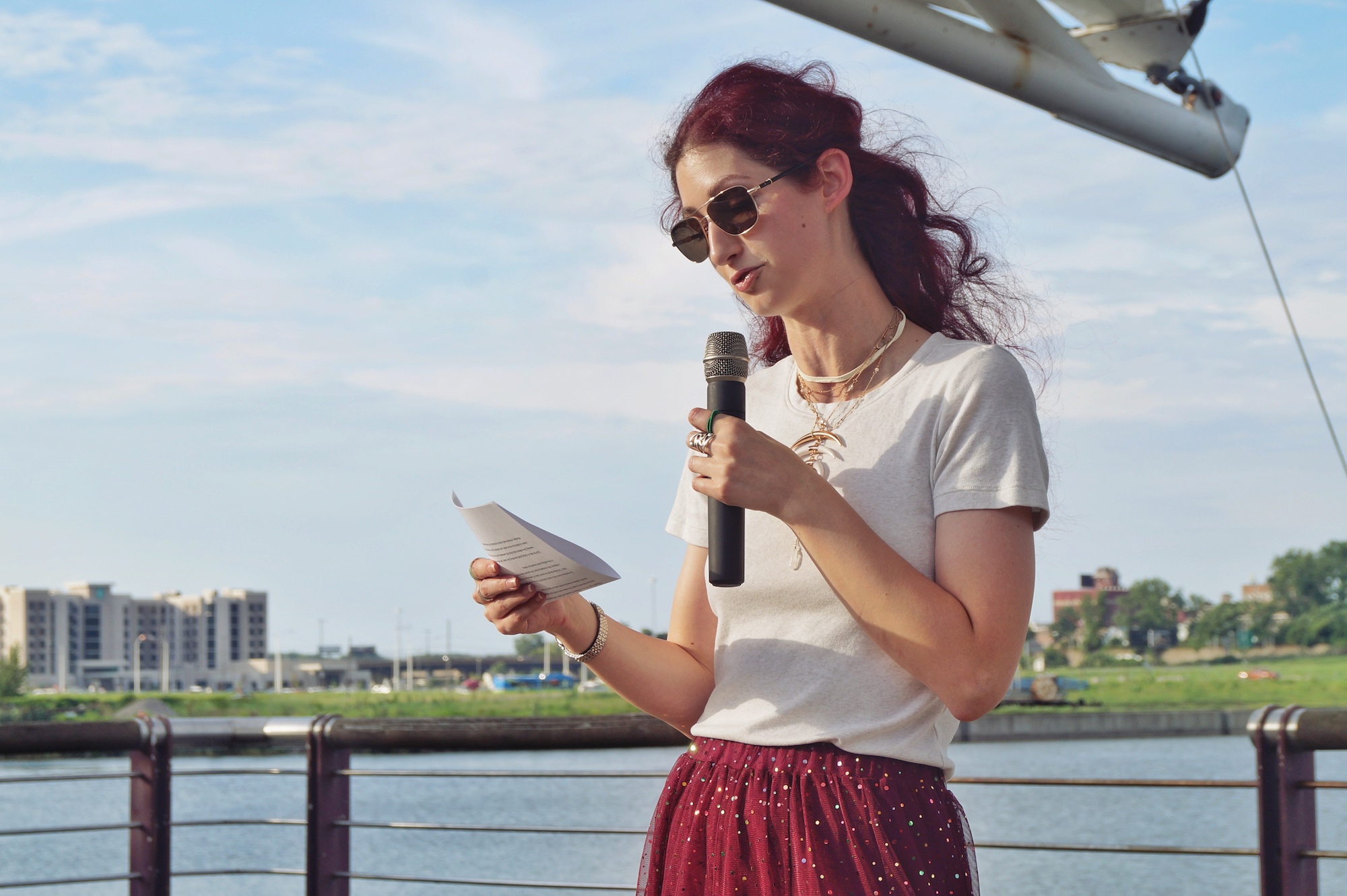 I first read an extended metaphor I call "Indigo and the North," because if you know me, you know I'm all about extended metaphors. I then read poem "Constricting" from my book Dadalectic - and shockingly no one asked how I was almost boa constricted to death at the science museum. Finally, I performed a poem I had memorized, as it was short and simple and about sex.
This was only my third time ever reading for an audience, but I think I did okay! I met some local poets who said they thought I sounded like "a real poet," which meant a lot to me.
I'm definitely going to read and perform more in the future, bringing my oddly early-to-mid-twentieth-century voice to the stage among people who "do spoken word," haha.
- Geena