The premiere for my thesis film My Big Bad Wolf was held in MassArt's Pozen Center and not only featured my thesis film, but also featured a wall of my art work and photography from various endeavors. I was able to print giclée art prints, and they looked great hanging in the show!
My mom provided food and helped with setup as we worked together to arrange the merchandise for sale - DVDs, 4x6" and 8x10" prints, and OST CDs made by the musicians Moth Vegas. This DVD took some time to craft, but it was worth it! Each one includes the full-length film, official trailer, actress interview with Chelsea Ross Miller, a behind-the-scenes look at the making of the film, and an additional 'film facts' reel unavailable anywhere else!
Despite the fact that this was Mother's Day weekend and many people in the area were also working on their finals - people began filing in at 7pm! The lead actress in the film, Chelsea Ross Miller, also made it to the premiere after her graduation earlier in the day.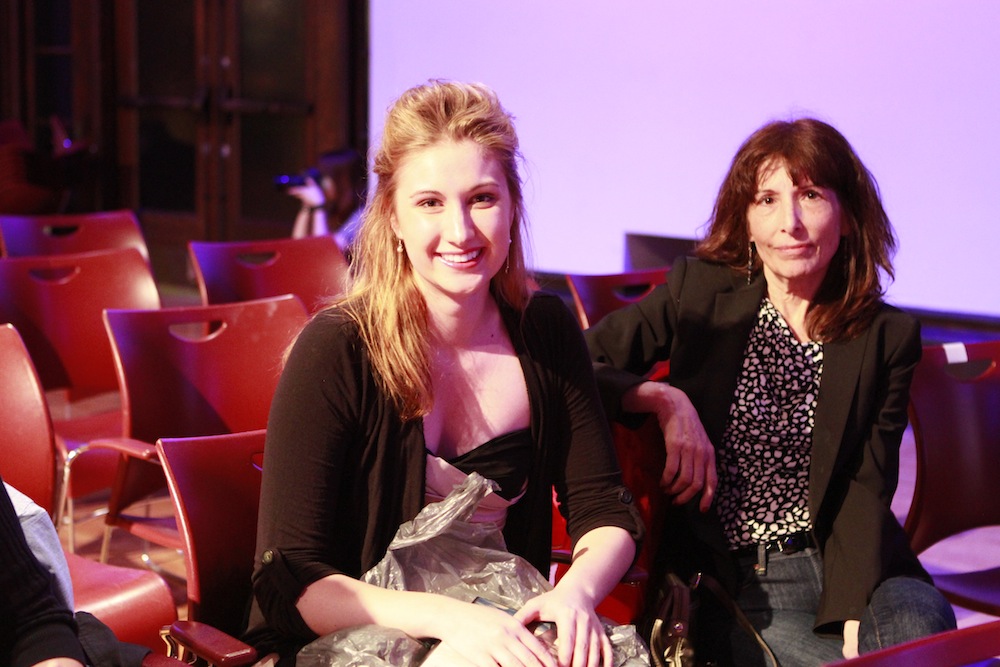 Lewis Morris performed three spoken word pieces to open the show - and it was great! The film's musicians Moth Vegas performed next, and were just fantastic. My visuals from series 'Liar Liar' played on the screen behind them, as they performed.
And then, the film began to play! All eyes and ears were captive; I turned and looked behind me a few times, and people seemed really into it. The film will be available privately for those who helped to fund the film's post-production through the Kickstarter campaign. Additionally, DVD copies of the film will be for sale online this summer, 2013.
After the film, we took more photos and chatted. It was great - I felt like a "real filmmaker" - people came up and asked questions about the film, and gave me their thoughts - and flowers!
It felt really great to produce my own show for my thesis film - a full-circle of closure all around, haha. I think what completed the circle was 'the public' - thanks again to everyone who came to my thesis show and helped to make it happen!
- Geena