Also cats. There are cats everywhere. Did I already mention that? They're so calm and (seemingly) gentle, totally unfazed by humans. I had plenty of time to manually-focus my camera to get a shot of this lovely feline as we walked through the alleyways of the artist district.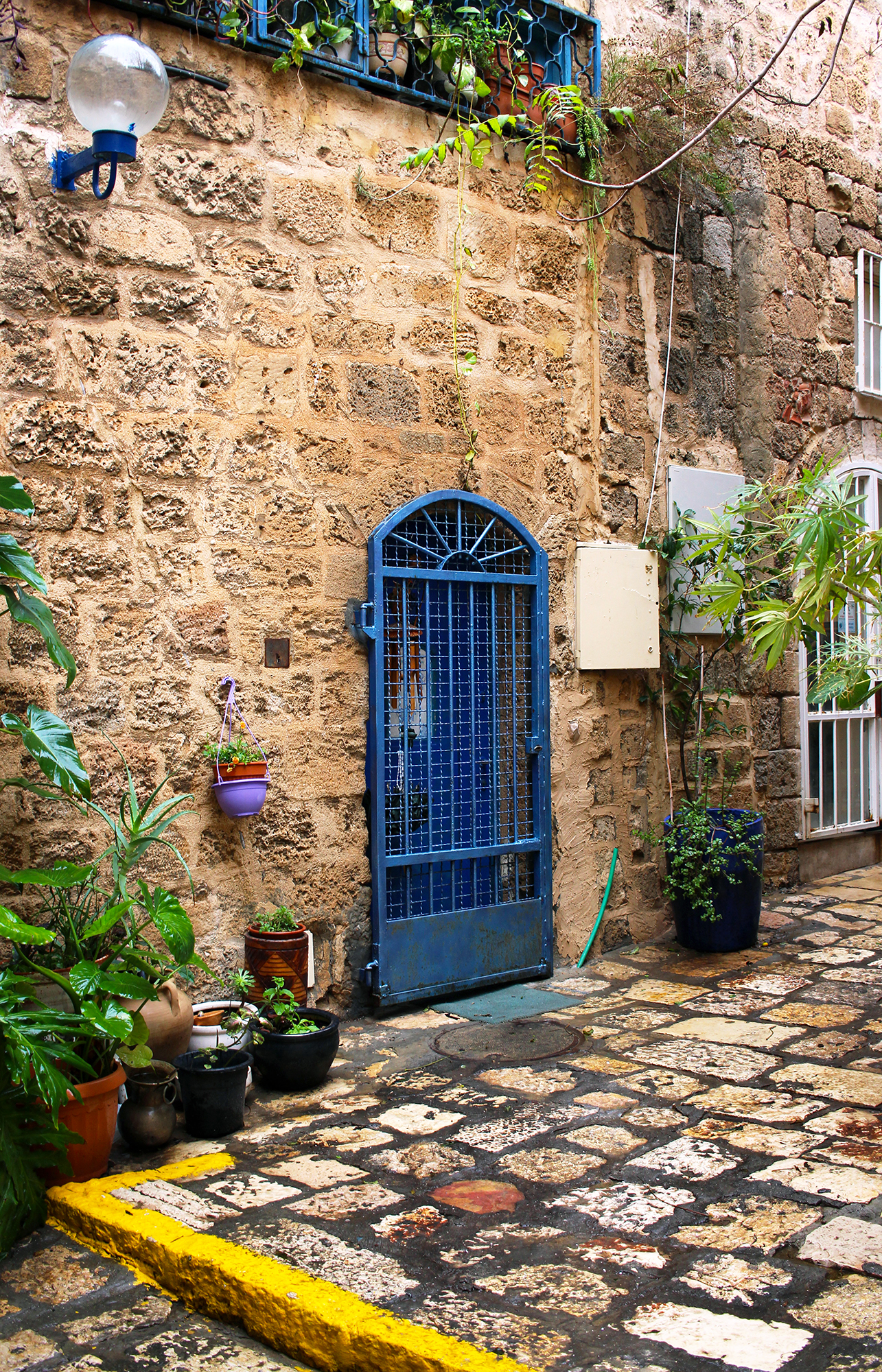 The architecture, and attention to detail with doors and windows, is truly beautiful. Many people don't pay attention to the decoration that describes the absence of space, but these space-markers are works of art in themselves.
I also caught some shots of friends who managed to stand absolutely still for awesome photos! - a rare opportunity, haha. There's a great shot of my fashionista friend Jessica looking through her own lens, then a shot of me with Shiran! Thanks to Aaron for the great shot of me standing in front of the city as we entered the park, and I had to capture Tracey and Marissa before the fountain. A few seconds later the sky again turned dark, and I had a lovely I-look-like-a-complete-tourist photo taken by Marissa, haha.
Pomegranates are also everywhere - in art, in the market, in backyards. I wish we had more time (and room in our luggage) for some art shopping; I totally would have bought one of these fine Betty Rubinsteins, haha.
After our walking tour of the artist district, we went to Rabin Square. There, we talked about former Prime Minister Yitzhak Rabin and his assassination - yes, this post took an unexpected twist!
We formed smaller groups and walked the area of the square to ask locals if they remembered his assassination in 1995, if they remember where they were and what they were doing, and if they believe there is ever hope for a future peace treaty for Israel. My group met a man who said he had just worked a long shift and almost got in a car accident when he heard about the assassination on the car radio. Two minutes later, we met a guy whose father was Rabin's bodyguard several decades earlier. He said he'd never seen his father cry until that moment.
After our immersive history lesson, we went over to Shuk (Market) Carmel for lunch and shopping. Yeah, this basically needs its own post...
- Geena